Faculty Blog Post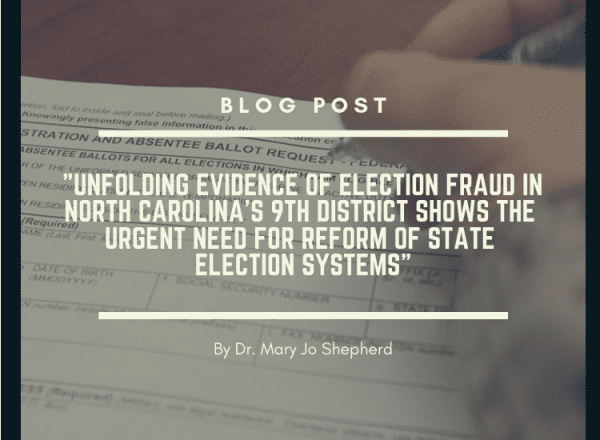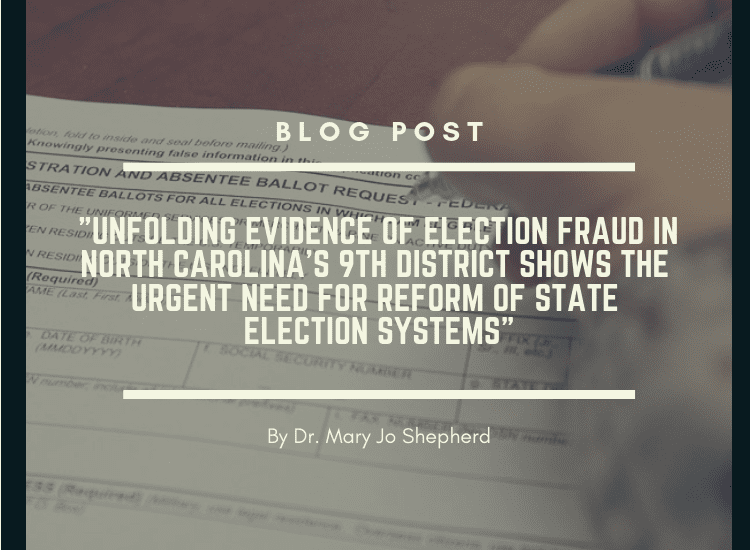 Unfolding evidence of election fraud in North Carolina's 9th District shows the urgent need for reform of state election systems
Dr. Mary Jo Shepherd, Public Policy Alumna and Faculty Member
Public Policy Alumna and Faculty member Mary Jo Shepherd has a blog post featured on the United States Politics and Policy website regarding the investigation into election fraud in North Carolina's 9th district. The following is an excerpt from the post:
"This week an evidentiary hearing began in the North Carolina state capital over allegations of election fraud in last November's US House election for the 9th District. Mary Jo Sheperd writes that the apparent 'harvesting' of absentee by mail ballots by a Republican campaign consultant may have been spotted and dealt with had the election directors in the local state Board of Election been better resourced."
Read more here: https://blogs.lse.ac.uk/usappblog/2019/02/20/unfolding-evidence-of-election-fraud-in-north-carolinas-9th-district-shows-the-urgent-need-for-reform-of-state-election-systems/?fbclid=IwAR1aU0AO7LSgU8htU7YaXDoj3mdrfFU5EXsBx4kNzQ4ODlsKKGaMBppzl7w
This link is to a non-university website- the University of North Carolina Charlotte does not endorse or take any responsibility for the content of the external site.