Brandon Endowment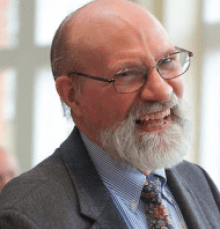 Pam Fawcett-Brandon and William P. Brandon Endowment for the Graduate Public Policy Program
This endowment was established by Professor Brandon as an expression of his commitment to graduate education in public policy as demonstrated by his role in the collaborative effort to establish and then grow the interdisciplinary Public Policy PhD Program at UNC Charlotte. One of the most productive aspects of his twenty-one year career at UNC Charlotte has been his work with doctoral students. He was involved in attempts to establish a Public Policy PhD from the time of his arrival at UNC Charlotte in spring 1994. Under the leadership of Robert Mundt, Dean of the Graduate School, the Public Policy PhD was finally approved in summer, 2001, and the first students matriculated in August. As the first Metrolina Medical Foundation Distinguished Professor of Health Policy, he focused on working with health-oriented colleagues to develop the health policy concentration and with students to prepare them for applied and academic positions in health policy.
These funds may used for the following, non-exhaustive, purposes (you may specify the exact purpose of your gift within these parameters):
• Supporting graduate students through training, professional development, student fee subsidies, and research support • Training and professional development for faculty and staff in the Public Policy Program • Supporting activities designed to enhance research and experiential learning within the Public Policy Program • Marketing and branding campaigns designed to publicize the Program • Incentivizing and rewarding faculty by subsidizing professional expenses, travel, and training opportunities • Providing discretionary private or non-government matching funding to leverage extramural funding.
If you wish to make a gift to the Pam Fawcett-Brandon and William P. Brandon Endowment for the Graduate Public Policy Program, please click the link below or make your check payable to:
UNC Charlotte Foundation
In the ledger of your check, please write the following:
Brandon Graduate Public Policy
All donations can be sent to the following:
Judy Lekoski
Director of Development
UNC Charlotte
Office of University Development
9201 University City Boulevard
Charlotte, NC 28223
Online Giving:
Click the "Give Now" button to give online to the Pam Fawcett-Brandon and William P. Brandon Endowment for the Graduate Public Policy Program (Brandon Graduate Public Policy).
After identifying the amount, you may click on additional gift instructions if you would like to specify a specific purpose for the gift.
If you need assistance, please contact Judy Lekoski at 704-687-0084.
Thank you in advance for your support.