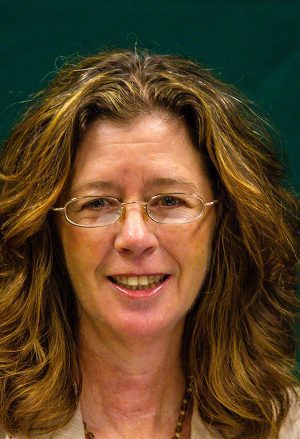 Teresa Scheid
Professor
Professor, Department of Sociology
Professor, Public Policy Doctoral Program
Education:
Ph.D., North Carolina State University, 1986
Research Interest:
Dr. Scheid is Professor of Sociology with joint appointments in Public Policy and Health Services Research at the University of North Carolina at Charlotte. She has published widely on the organization and delivery of mental health care services with a focus on the work of mental health care providers. She has also examined the impact of a number of legislative mandates including outpatient commitment and the Americans with Disabilities Act. Her most recent book is focused on community-based initiatives designed to integrate diverse systems of care for minority populations living with HIV/AIDS. She is currently studying state level mental health legislation in order to understand the impact of the current policy environment on mental health care.
Recent and/or Relevant Publications
T.L. Scheid. (Forthcoming). Advocates for Outcasts: Working Toward a Comprehensive HIV/AIDS System of Care. American Public Health Association Press.
T.L. Scheid and T.N. Brown (Editors). 2010. A Handbook for the Study of Mental Health: Social Contexts, Theories and Systems. New York: Cambridge University Press.
T.L. Scheid. 2010. "Reluctant Managers and Ideologies of Care." Pg. 671-94 in The Sociology of Mental Health: A Comprehensive Reader, edited by Jane D. McLeod and Eric R. Wright. Oxford University Press.
T.L. Scheid. 2009 (editor): Mental Health: Major Themes in Health and Social Welfare. 4 volume series. London: Routledge LtD.
T.L. Scheid. 2008. "Competing Institutional Demands: A Framework for Understanding Mental Health Policy." Social Theory and Health 6: 291-308.
Areas of Research and Teaching Expertise
Health Policy